DhyanYog Society is an initiative that has been working towards providing a better, self-reliant future to the underprivileged sections of society since 2005. We primarily focus on providing free, quality education to children and empowering women through vocational training.
The unique structure at DhyanYog Society is run entirely through voluntary services. From procuring a space, teaching, funds to other necessary resources are arranged by our volunteers, who come from their specialized fields to spend their time for a cause. The Governing Body of DhyanYog Society finds its inception in the hands of a few like-minded people who do not belong to any particular community or religion.
Our philosophy includes selfless service and charity; philanthropy is our driving principle.
What began as an informal school on a vacant plot of land has now grown into a chain of fifteen schools, four vocational training centres and an adopted village in Maharashtra.DhyanYogSociety volunteers have exemplified that if one has the inclination and the right thought, the means will follow suit.

The three main initiatives of DhyanYog Society are as under: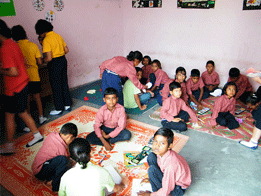 Education is power. Children are the future of society and education is the means to engineer social change. The aim of Anand Vidyalayas is to provide an opportunity for learning to the less fortunate through the free schools.
Education reduces social and economic disparity and has a major role in personal and social development. The fifteen Anand Vidyalayas across the country strive to do all that and much more.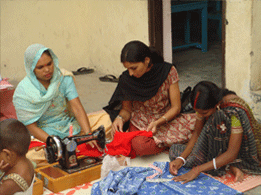 Empowering women can not only change their world but also change the entire world. The key to economic progress in the world lies in encouraging the potential in women and providing them a platform to unleash the same.
Dhyan Yog Society run free tailoring centres weave success stories routinely, turning under confident and mostly illiterate housewives into successful, self reliant entrepreneurs.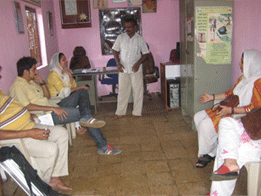 More than 70% of the Indian population lives in villages where basic sanitation,water and even electricity are a distant dream.
The Village Adoption program of Dhyan Yog Society endeavours to develop sustainable rural communities by making available basic healthcare, sanitation, primary education etc. to the villagers and ameliorating the quality of life.