Village Adopted in Mumbai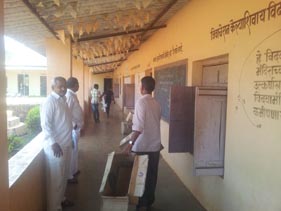 70% of our country lives in villages, and it is not possible for a country to progress if they ignore a majority of their inhabitants. Yet, the conditions that most of our villages find themselves in today are deplorable and a stark contrast to the metropolis counterparts. It is a Dhyan Yog Society initiative to work towards the betterment of these villages and villagers by offering them equal opportunities and a better life.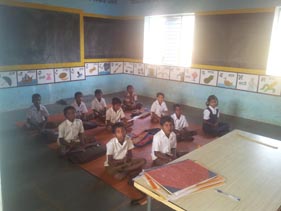 As our first step to building a progressive and self-reliant rural community, Dhyan Yog Society in 2013, started supporting the Mandawane High School and Primary School situated in Mandawane Village in Raigad district, Maharashtra about 90 kms from Mumbai.
We provided school uniforms to the primary school students most of whom belong to an Adivasi community. This year on 1st Jan, 2014, we also took sports equipment and stationery which included files, digital clocks and pens for 500 students of the high school. Additionally, we have sourced from the best publishers in Mumbai 500 marathi books, as requested by the Principal of the school.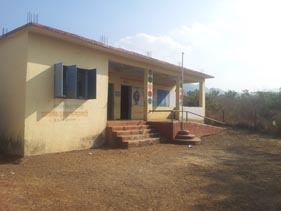 Our next village trip will include presenting these books to the library and also providing them with an almirah to keep them. To eradicate the problem of water shortage for the Adivasi community, Dhyan Foundation is also doing the ground work for setting up a bore well in the school. With Guru's grace this project will also see the light of the day very soon.